Tiger's Nest (Taksang)
4.1 km from hotel
It was constructed in 1692, around the cave where Guru Rinpoche first meditated, the event that introduced Buddhism into Bhutan. There is a legend that Guru Rinpoche was carried from Tibet to this location on the back of a tigress, thus giving it the name "Tiger's Nest."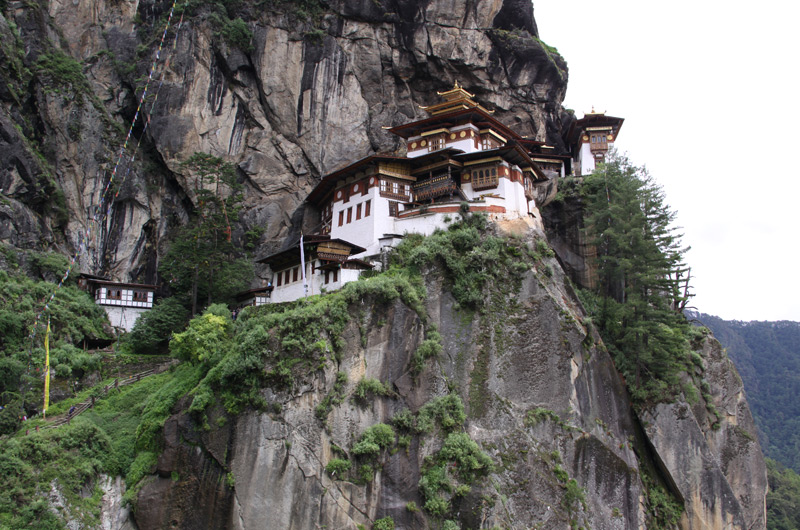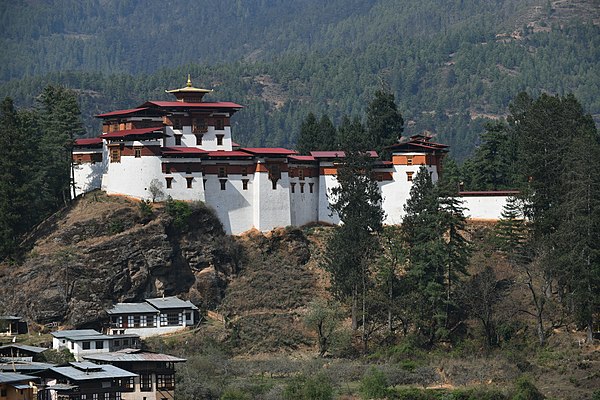 Drugyel Dzong
8.7 km from hotel 
Drukgyel Dzong was a fortress and Buddhist monastery, located in the upper part of the Paro District, Bhutan. The dzong was probably built by Tenzin Drukdra in 1649 at the behest of Zhabdrung Ngawang Namgyal, to commemorate victory over an invasion from Tibet.
Kyichu Lhakhang
3.2 km  from hotel
Kyichu Lhakhang is located in the north of Paro town. It is the oldest and one of the most beautiful temples in Bhutan. It also goes by the names Lho Kyerchu or Kyerchu, and it is considered to be the sacred Jewel of Bhutan. The main temple of Jowo Lhakhang has roots as far back as the 7th century.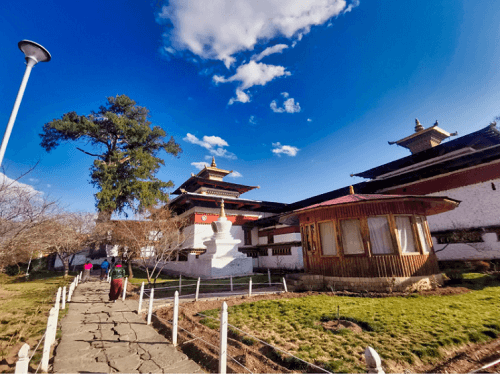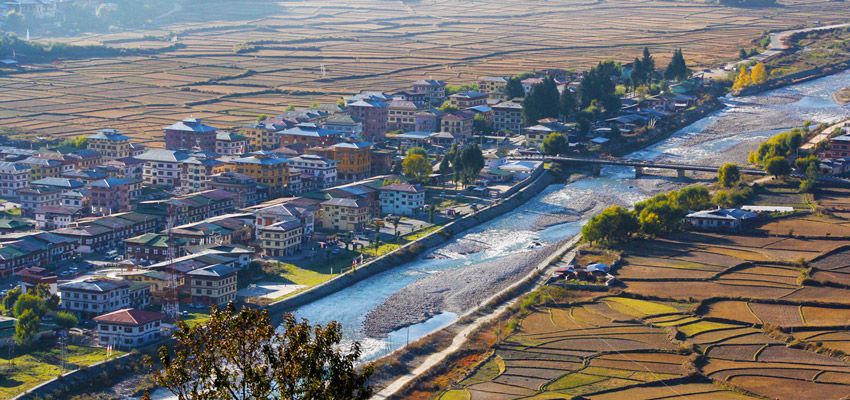 Paro Town 
6.7 km from hotel
The charming town of Paro comprises both the ancient as well as the modern face of Bhutan. Paro is the Home to some of the oldest and most revered temple in Bhutan. This is where the famed Tiger Nest Monastery is located.
Chele La Pass
43.2 km from hotel
With an elevation of 3,988 metres, Chelela Pass is one of the highest passes in Bhutan. The pass offers a stunning view of the sacred mountain Jomolhari as well as Jichu Drake. Prayer flags hoisted all around the pass fluttered as the wind continues blow around this area.
For nature lovers, Chelela pass offers a wide variety of roses in different colours. The top of the pass bloom with rhododendrons.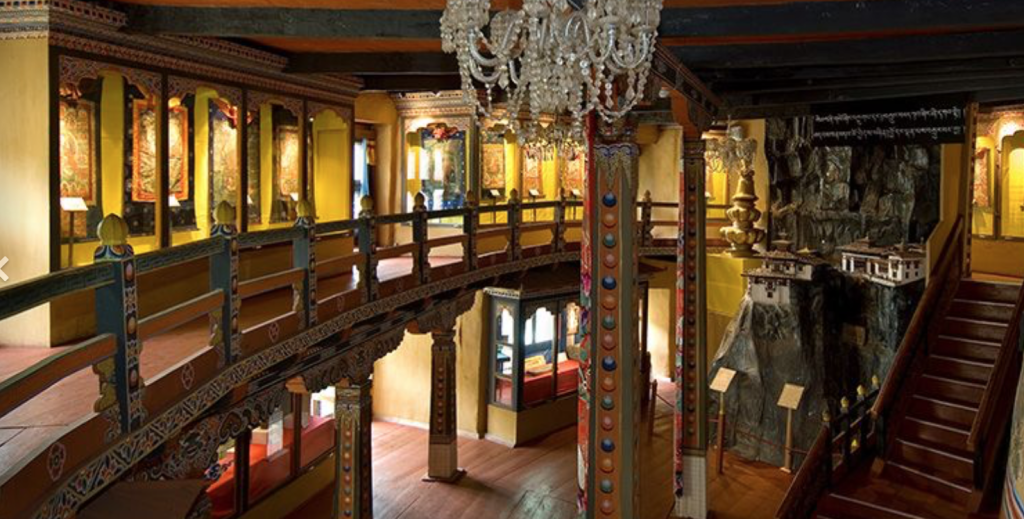 National Museum
9.1 km from hotel
the town of Paro in western Bhutan. Established in 1968, in the renovated ancient Ta-dzong building, above Rinpung Dzong under the command of His Majesty, the King Jigme Dorji Wangchuck, the third hereditary Monarch of Bhutan.
Paro International Airport
13.7 km from hotel
Paro International Airport is the sole international airport of the four airports in Bhutan. It is 6 km from Paro in a deep valley on the bank of the river Paro Chhu.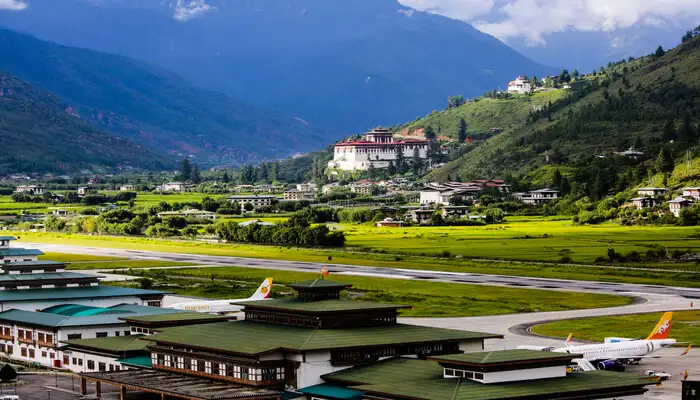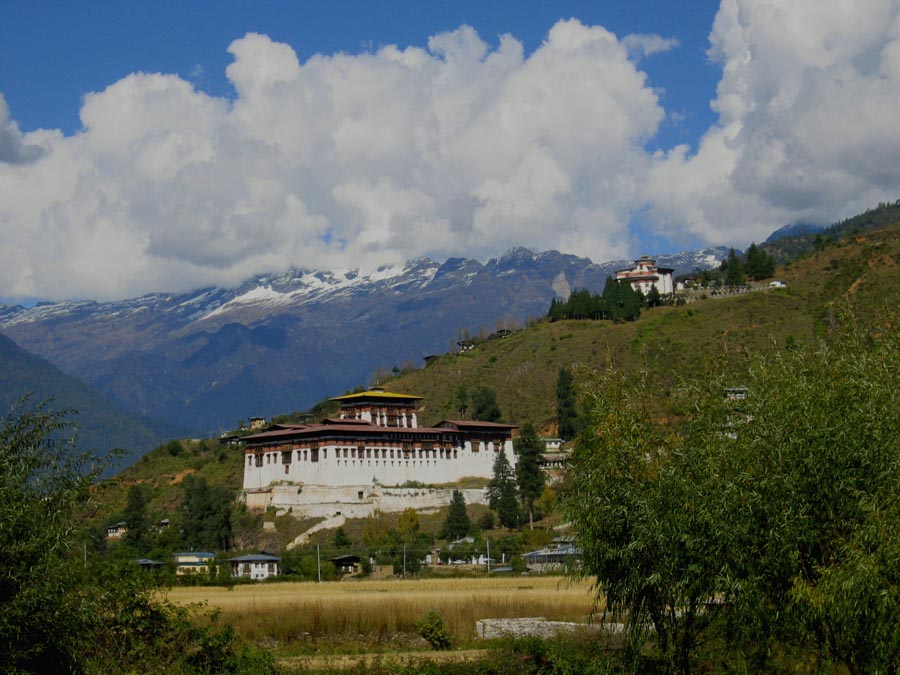 Rinpung Dzong
8.7 km  from hotel
Rinpung Dzong, sometimes referred to as Paro Dzong, is a large dzong – Buddhist monastery and fortress – of the Drukpa Lineage of the Kagyu school in Paro District, Bhutan. It houses the district Monastic Body as well as government administrative offices of Paro Dzongkhag.